Fused quartz ball and cocket joints
Product Detail
Product Tags
Quartz Machined solid ball joints are used for apparatus requiring joints with extra strength, durability and dimensional consistency.
Customization of other shapes
Bending
Beading
Doming
Tubulations
End closures
Welding
High temperature endurance
A low coefficient of thermal expansion
Good thermal shock resistance
Excellent electrical insulation
High chemical purity
A maximum operating temperature of 1100°C (permanently), or 1300°C (short-time)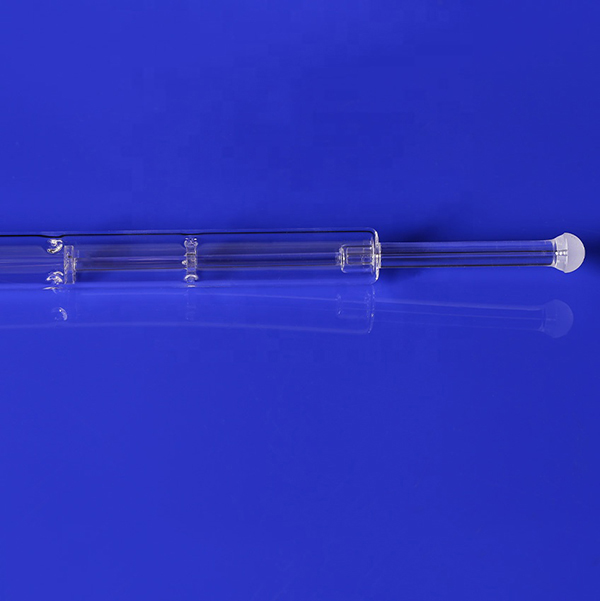 Laboratory Appliance
Chemical apparatus
Chemistry and pharmaceutics
Density

2.2g/cm3

Tensile strength

50Mpa

Inflection resistance

60-70

Compressive strength

80~1000

Impact resistance

1.08Kg.cm/cm2

Mohs′hardness

5.5-6.5

Electrical resistance under nirmal trmperature

1018(200C)

Ω

.cm

Dielectric constant under normal temperature(ε)

3.7(Hz 0~106)

Dielectric strength under normal temperature

250-400Kv/cm
For stock parts, we will ship out within one week. For customized parts, please contact us for more information. If you are in urgent need, we will arrange in priority.
---
---
Write your message here and send it to us