Factory Wholesale Laser Yag Tattoo ND CE YAG Crystal Yellow Rod
Product Detail
Product Tags
Nd Ce YAG Laser Stick Crystal Rod AR/ AR 1064nm
Nd:Ce:YAG is an excellent laser material used for no-water cooling and miniature laser systems. The thermal distortion of
Nd:Ce:YAG is appreciably less and the output laser energy is greater(30%-50%) than that in Nd:YAG at the same pumping. It is the
most ideal laser material for air cooling laser and is also suitable for different modes of operation (pulsed, Q-switched, mode
locked) and high-average power lasers.
1. Low threshold
2. Very high slope efficiency(30%-50% more than Nd:YAG)
3. Good anti-UV irradiation property
4. Good thermal stability
| | |
| --- | --- |
| Concentration | Nd:0.1~1.4at%, Ce:0.05~0.1at% |
| Orientation | <111>±5° |
| Wavefront distortion | ≤0.1λ/inch |
| Extinction ratio | ≥25dB |
| Sizes | Ø≤50mm, L≤150 mm |
| | Different rods, slabs and discs, etc are customized |
| Tolerance | Ø:+0.00/-0.05mm, L:±0.5mm |
| Cylindrical machining | Fine grinding, Polishing, Grooving |
| Parallelism | ≤ 10" |
| Perpendicularity | ≤ 5' |
| Flatness | λ/10 @632.8nm |
| Surface quality | 10-5 (MIL-O-13830A) |
| Chamfer | 0.15±0.05mm |
| Coating | S1/S2:R≤0.2%@1064nm |
| | S1:R≤0.2%@1064nm,S2:PR=20-80%@1064nm |
| | S1:PR=20-80%@1064nm, S2:HR≥99.8%@1064nm |
| | Other coatings can be customized |
| Damage threshold | ≥5J/cm2@1064nm, 10ns 10Hz |
| Laser wavelength | 1064nm |
| Diode pump wavelength | 808nm |
| Refractive index | 1.8197@1064nm |
| Special specifications | Metallization, Wedges, Brewster angle, Concave / Convex on end faces |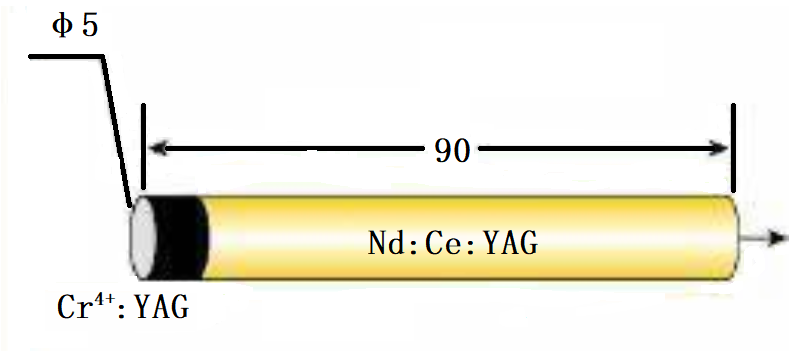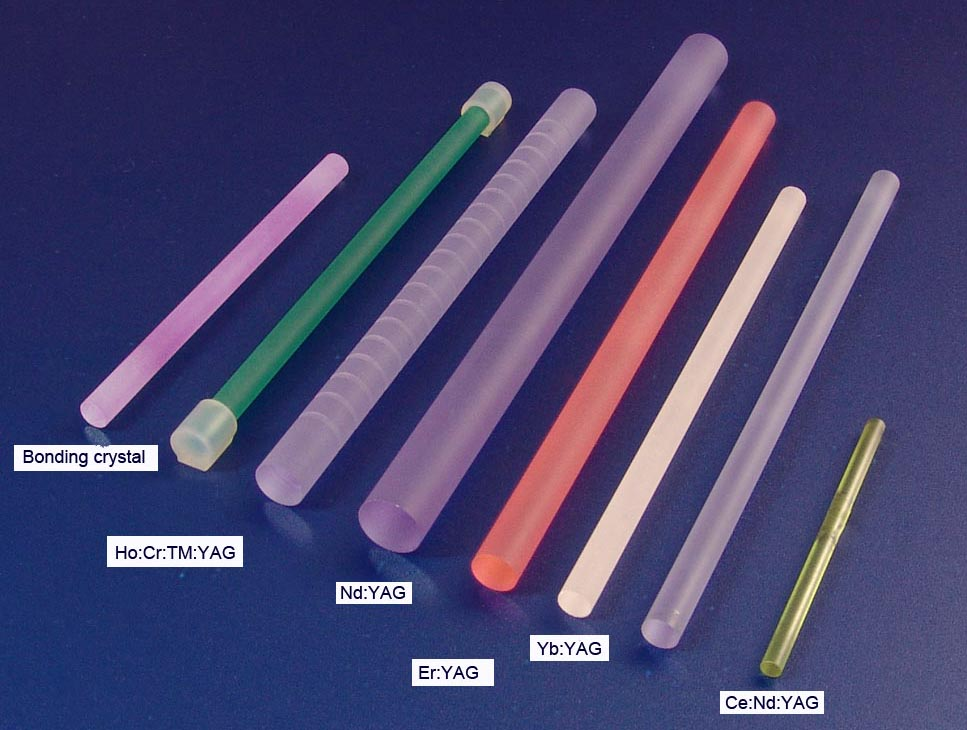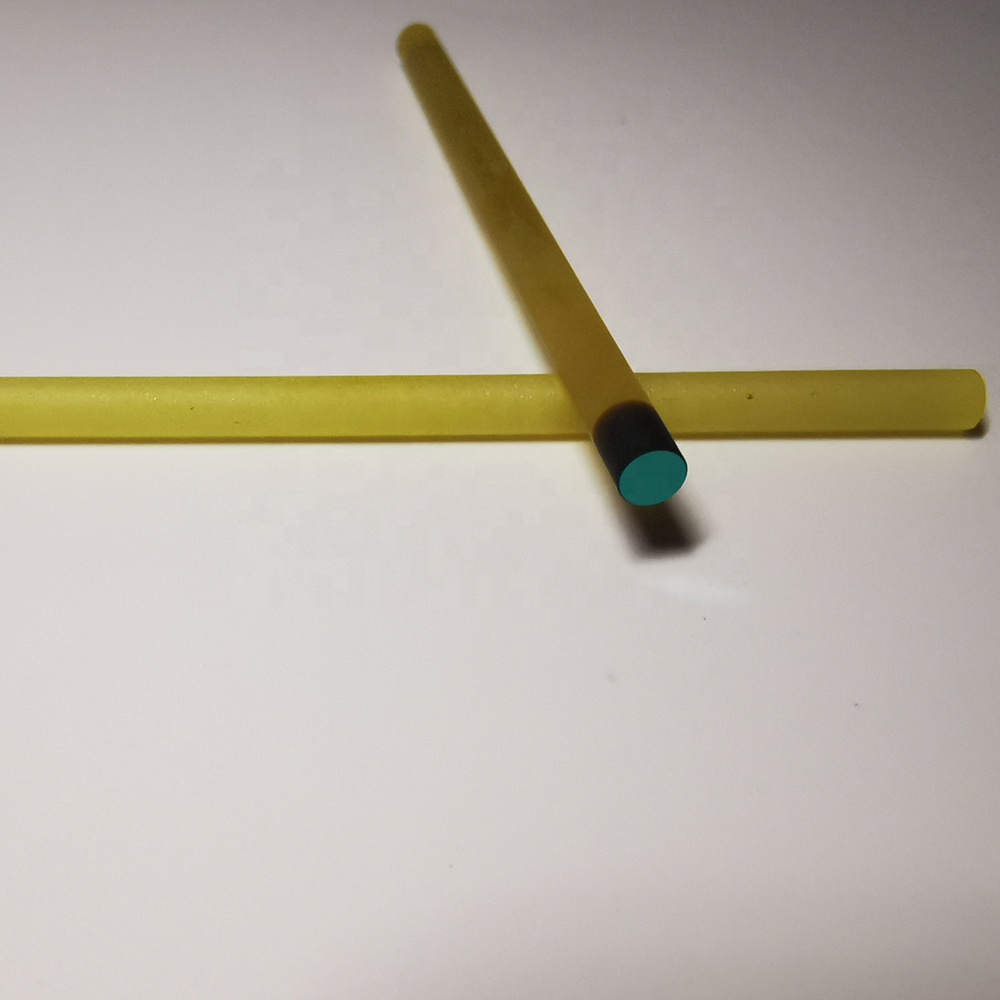 ---
---
Write your message here and send it to us
Products categories