Customizable Precision Fused Quartz Glass Machining
Product Detail
Product Tags
The High Precision of CNC Machined can supply Grooved Quartz Sheet, such as slotting, drilling, and beveling. The advantage is that the processing accuracy is high and it can meet the needs of different customers.
Fused quartz glass
UV Fused silica
Borosilicate 3.3
Schott borofloat 33 glass
Corning® 7980
Sapphire
Tempered glass
B270 Glass
K9 glass
As a manufacturer with rich processing experience, we will think from the perspective of customers and strive to provide suitable products.
Maybe our price is not the best, but our products must be your safe choice.
The following will have an impact on the quotation.
Raw materials: Quartz glass is divided into ultraviolet quartz (JGS1), far ultraviolet quartz (JGS2) and infrared quartz (JGS3). Choose the appropriate material according to your requirements.
Dimensions: the size of the external dimensions, thickness, surface accuracy, parallelism, these information are determined according to the purpose you use, The higher the accuracy requirement, the more expensive the price.
Quantity: The price of 2 pieces and 50 pieces, 500 pieces and 1000 pieces are different.
The complexity of the production, whether it is coated or not, the air line transmittance requirements of bubbles, and other special needs of customers will also affect the price.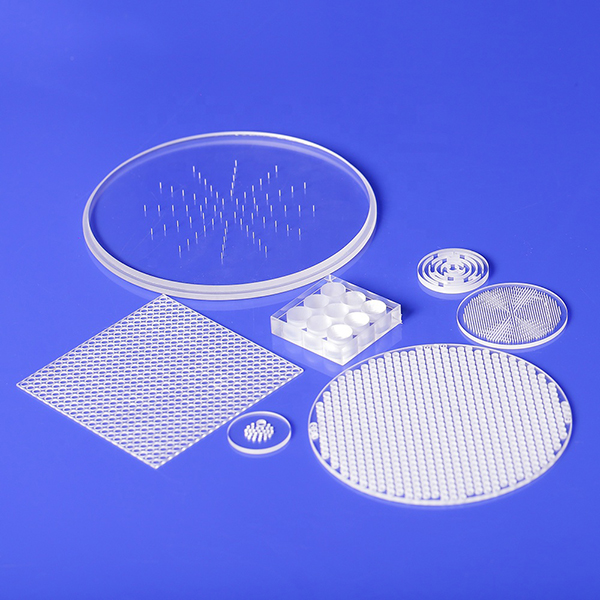 Military industrial complex
Machinery
Metallurgy
Optical instruments
High temperature sight glasses
Fire hole industries such as high temperature and other industries
| | |
| --- | --- |
| SIO2 | 99.99% |
| Density | 2.2(g/cm3) |
| Degree of the hardness mosh' scale | 6.6 |
| Melting point | 1732℃ |
| Working temperature | 1100℃ |
| Max temperature can reach in a short time | 1450℃ |
| Acid tolerance | 30 times than ceramic,150 times than stainless |
| Visible light transmittance | Above 93% |
| UV spectral region transmittance | 80% |
| Resistance value | 10000 times than ordinary glass |
| Annealing point | 1180℃ |
| Softening point | 1630℃ |
| Strain point | 1100℃ |
If you're looking for Machined quartz discs and Machined quartz plates suppliers who can deliver customized and high-quality Machined quartz plates, contact US.
---
---
Write your message here and send it to us